Producers of Gigante Natural Anaerobic
You must be logged in order to order samples, visualize pricing and shipping information and place orders.
---
Cultivar Caturra
Minimum order 5 bags
Bag Size 70 Kg
Packaging Hermetic/GrainPro
You must be logged in order to visualize the details of this coffee.
Region
Huila
Estimated arrival
31 Jul, 2023
Processing

Natural

Notes

Sweet

Farming

Reduced Pesticides

Shade-grown

Small farm

Young farmer

Peace coffee

Visitors welcome

Cultivar
Caturra
Altitude
1930 masl
Bag Size
70
Packaging
Hermetic/GrainPro
Drying
Sun-dried - African bed
Get to know who, how and where the coffee that you will sell to your clients is produced. Each coffee goes through a unique process, many times engineered by the producer herself. Acquire the coffee in a direct and consistent manner and praise the value created at the farm.
Buying without the unnecessary intermediaries allows the producer to obtain better prices. This helps generate better jobs and more prosperous rural communities.
When you buy pre-harvest you allow the producer to produce on demand at an agreed price. This is the most powerful way to motivate investment in quality. In addition, you indirectly support producers to get financing at a lower cost.
Support producers who strive for implementing environmentally friendly cultivation practices. It requires a lot of effort and higher costs to protect the environment and put in practice cleaner ways of farming. Support a more environmentally sustainable industry and communicate this to your customers.
Specially crafted coffee is not easily available as the big chunk of volume is pulled by commercial coffee, which is often institutionally protected. Therefore, buying crafted coffee is a great option to reward those risk-taking, innovative and revolutionary producers that are committed to conscious and quality consumption.
You must be logged in order to visualize the details of this coffee.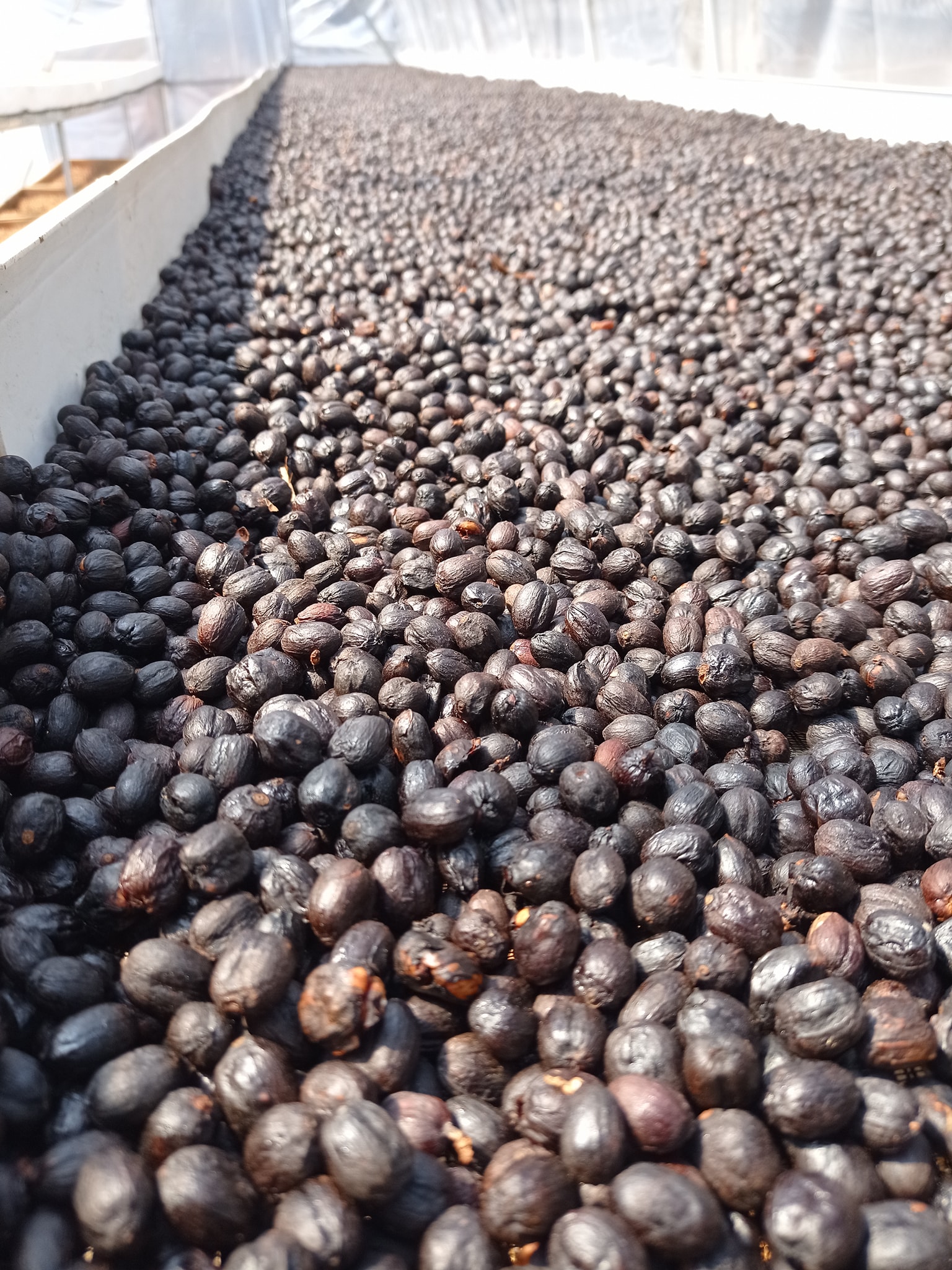 Terroir: Huila
Huila is framed by the Central and Eastern ranges of the Andes, with most of the region situated in the Magdalena River Valley, which provides a great variation in climate, with temperatures in this region varying between 17 and 26ºc, with altitudes between 1400 and 1900 metres above sea level. It is also characterised by volcanic soil with high nitrogen content, which contributes to the development of such unique and complex flavours.
Huila's coffees are known for splendid sweet flavours and bright acidity. Often characterized by round body, complex, expressive and intense fragrance, fruity notes of raspberry and pineapple, Huila's coffee can be very diverse due the complexity of soild and diversity of climates.
Altitude (masl) 1200-1800
Sunshine (hours/year) 1140-1400
Annual rainfall (mm) 1640-2080
Thermal Time (cumulative stages 2 and 3) 2430-3050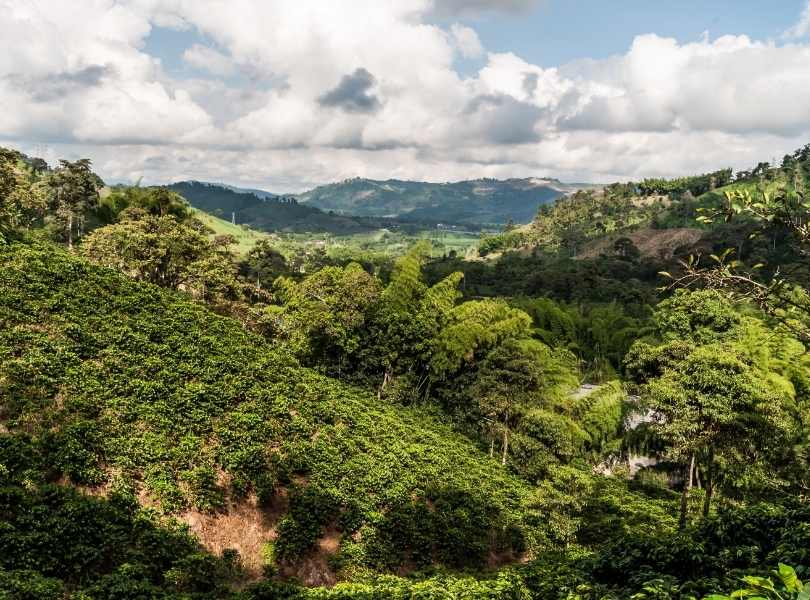 Caturra
Caturra is a natural mutation that occurred in Minas de Gerais, of a single Bourbon gene that makes the plant grow smaller. It is characterised by a low growth habit, short distance between nodes, intense green leaves and lateral branches with abundant secondary ramifications; all this allows its establishment at high planting densities, thus achieving higher yields per unit area.
It is very popular and sought after precisely because of its productivity combined with excellent cup quality. The only disadvantage is that it is quite susceptible to the rust ('roya'), which is why growers must take special care in pest management.
It is especially interesting and with a lot of potential at higher altitudes. In the cup it is usually very sweet, balanced and intensely aromatic. Its profiles can vary fruity, floral or herbal.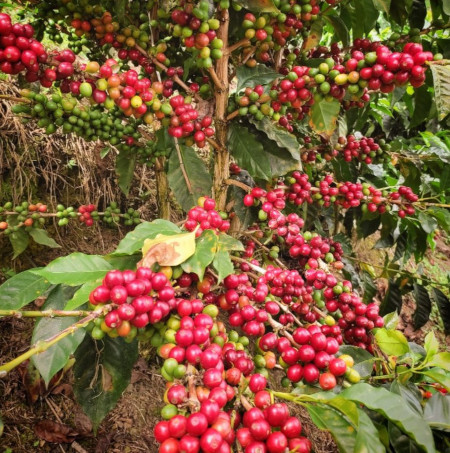 Approximate farm location
Coffees from the same origin or region